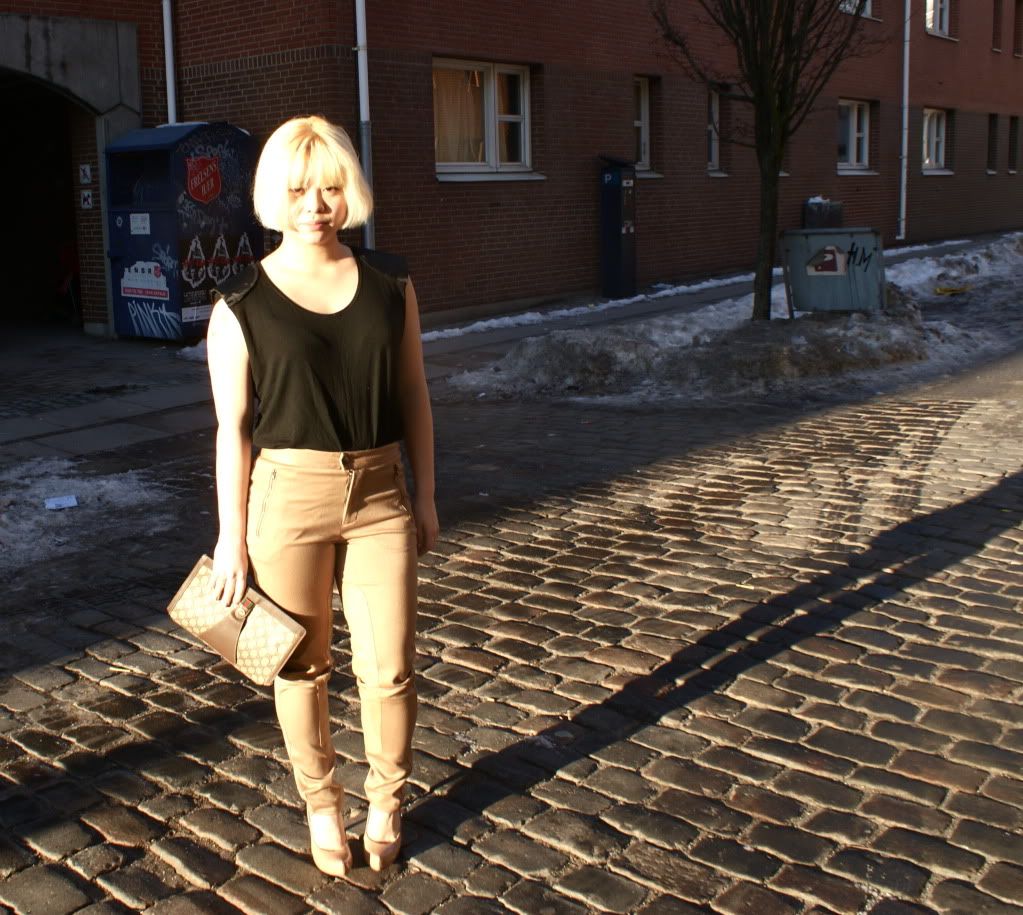 (Trying to work the more classic look with beige pants from Monki, black top from Monki, shoes from Nelly.com and vintage Gucci clutch)
I'm celebrating my birthday tomorrow at a karaoke bar here in Copenhagen. I didn't really know what I wanted to do for my birthday, I just knew I didn't wanted a party. But it's hard though, especially when your b-day is in the winter, all outdoor activities are pretty much impossible unless you feel like ice skating or sledging... Anyway, I decided singing some karaoke and do a ''Sex in the City'' theme would be girly/tacky that it would actually turn out fun. Well hope it will...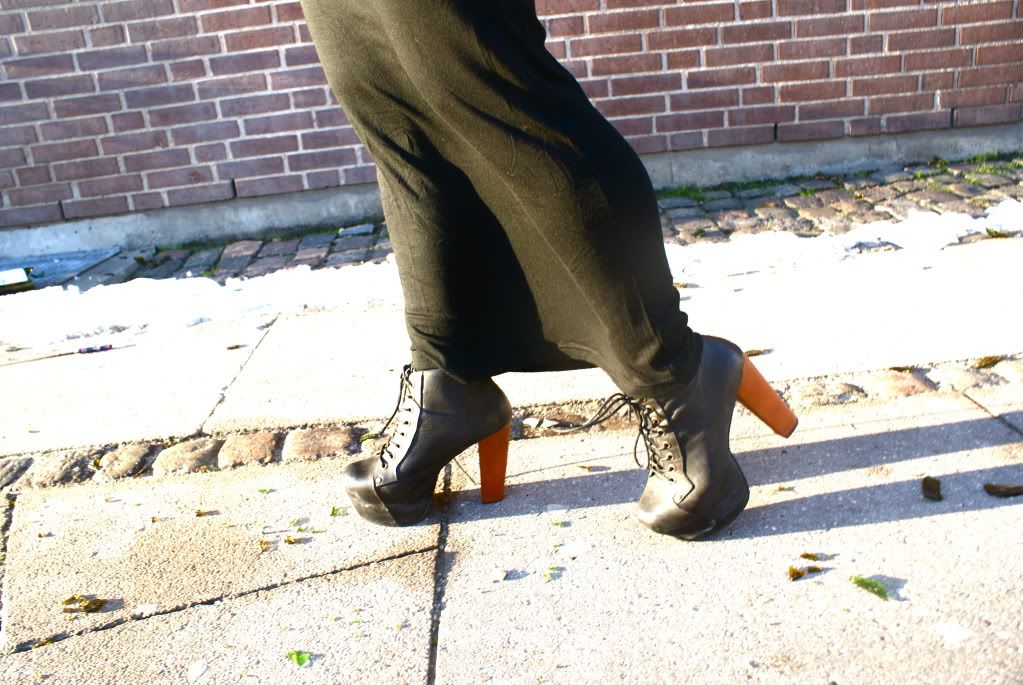 By the way, I just got the crazy Lola shoes from Jeffrey Campbell. I know, it's a totally blogger's fashion thing. Seems like every blogger got them...