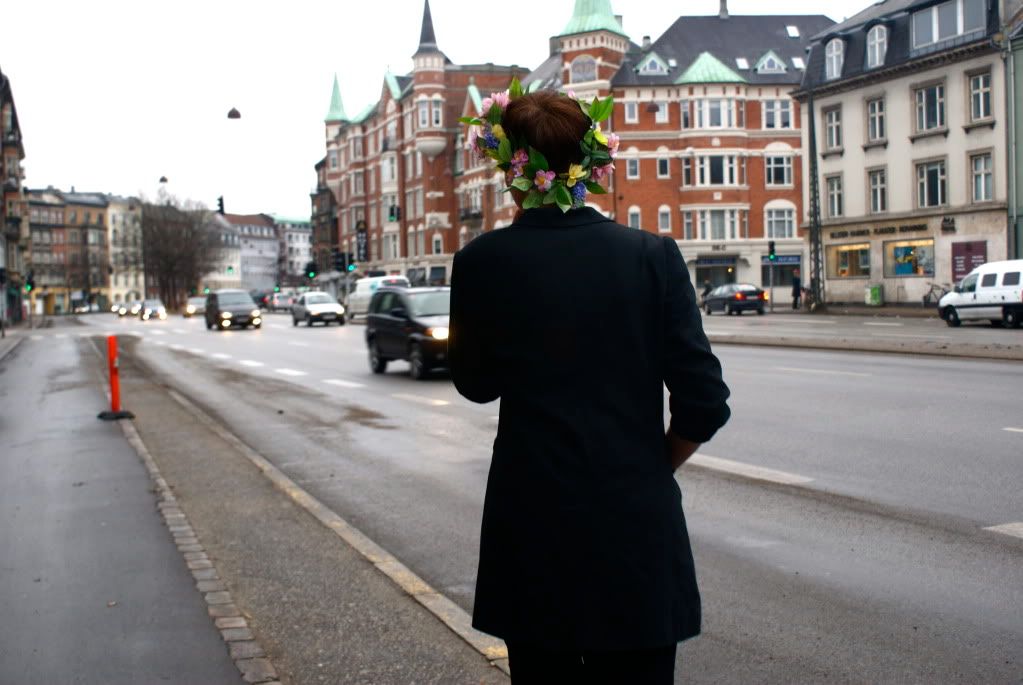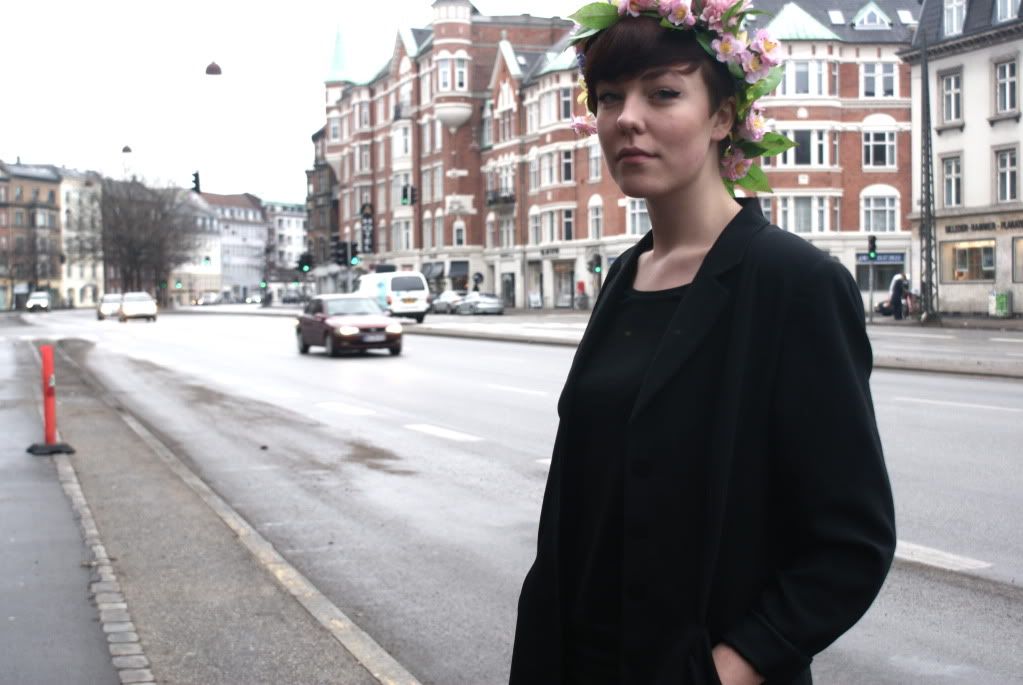 (Flower headpiece: DIY. Blazer: Second hand. Pants: H&M. Shoes: Shoe biz)
i know this outfit is simple, but I Just wanted to show you this awesome headpiece i made last summer. I made this Headpiece because i went to something called Roskilde Festival in DK (Maybe you know of it?) anyway I just totally fell in love with it and it became something i wore really often after the festival.
I guess I just miss summer too much!
- Nilla