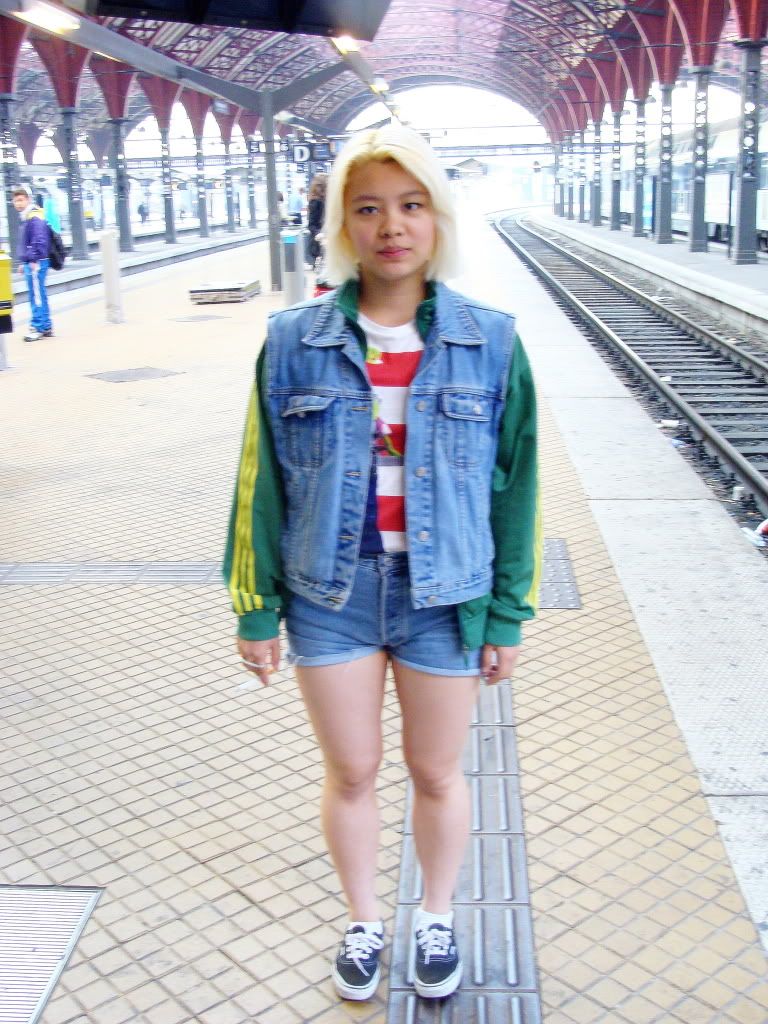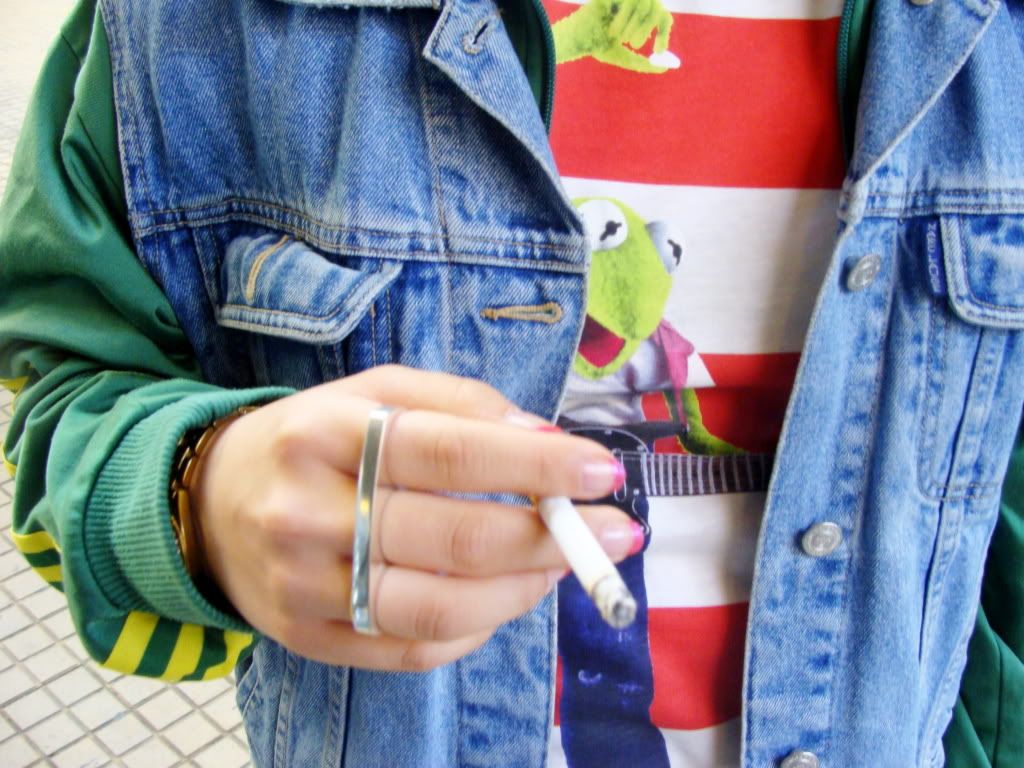 (vintage jeans jacket, Adidas sweat shirt, vintage Levi's cut-offs, H&M t-shirt, shoes from Van's and triple ring from Urban Outfitters)
Sorry I haven't posted for a long time! I have been so busy with the dance. I'm choreographing a piece to a youth dance company, and it's taking a lot of my time. Also, the weather here in Copenhagen have been wonderful! Almost too good to be true. I don't know if I've already told you this, but I'm going to New York mid-June!!! And of course I'm share my journey in the big apple with you guys! If you have any good advice of where to shop, eat, party, dance, yoga etc. please share them with me!
Btw, I have been to the city a couple of times before, but only once in the summer time, and back then I was about 13 years old.
M.
PS: Isn't my pink manicure cool?